Like many architectural firms that consider themselves at the forefront of innovative design, we have always invested much time into the research of new and old materials and new and old ways of doing things. Ultimately, we search for the optimal combination of aesthetic effect, durability, low maintenance and reasonable cost. I'd like to just say low cost, but our clients don't always want that, so I use the word 'reasonable' to indicate that we use a material of which the cost is somehow in an acceptable relation to its effect or durability.
Many of our most beautiful details are hand designed and engineered one by one, a process in which we take a special pleasure, as it's something that allows us to combine the useful and the technical into something aesthetically pleasing that works well, time and time again, whether it be systems for shutters, windows that slide into walls, special staircases or simply how to resolve the skirting board (hidden, recessed, normal). It's not just about us, it's done in close collaboration with the many excellent technicians that we work with on site and who are indispensable to the quality of our architecture.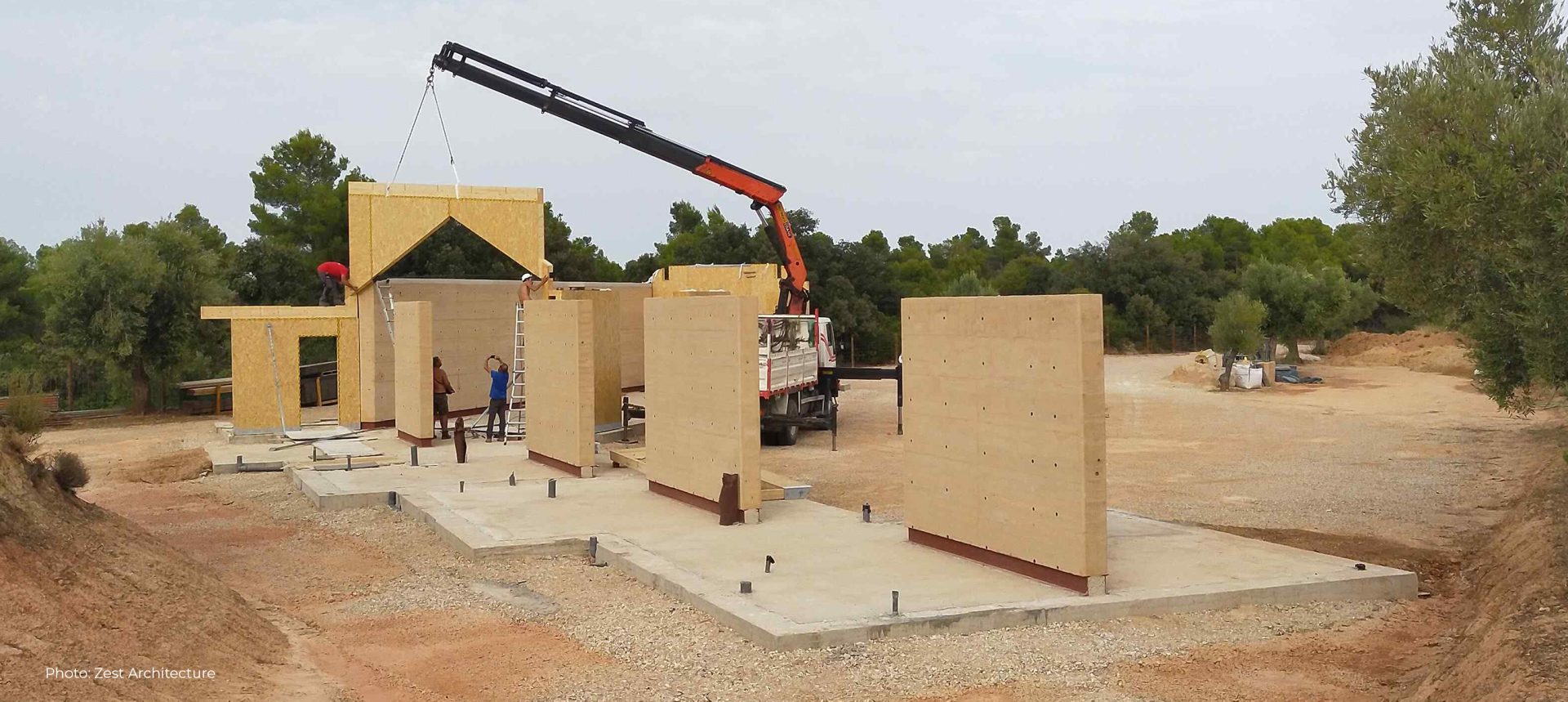 But we also have to keep our eye firmly on the budget. We work for clients with widely varying budgets, but even the affluent ones want to know what the price tag is. And that is where our interest in prefabricated systems is coming in. In the past couple of years, we have worked both with prefabricated systems incorporating wood, such as CLT and lightweight timber frame structures and a hybrid mix of both, as well as with prefabricated concrete.

What are the advantages of prefabricated systems?
There are several. First of all, there is less pollution on site if the amount of building material brought to site is exactly the amount of material used. Site pollution is a huge issue, and in Spain we still find that many local builders need to be educated before we can speak of a really clean site. You'd have to be there every day, all day. But we can control what materials are needed on site and if we control the systems and use ones with controlled streams of debris, we are half way there.
Secondly, the supervision of the load bearing construction moves from on-site to in-factory, and can then be done by us via digital meetings. Prefab systems are built to the millimeter using 3D computer programs that allow us to plan the building exactly according to our wishes, after which they will be executed with precision.
Thirdly, not only is there less waste on site, but the waste in the factory is recycled back into the process. This creates a system that meets sustainability standards, even in the case of prefab concrete which in itself is not a sustainable material but sometimes is simply the best material for the job at hand.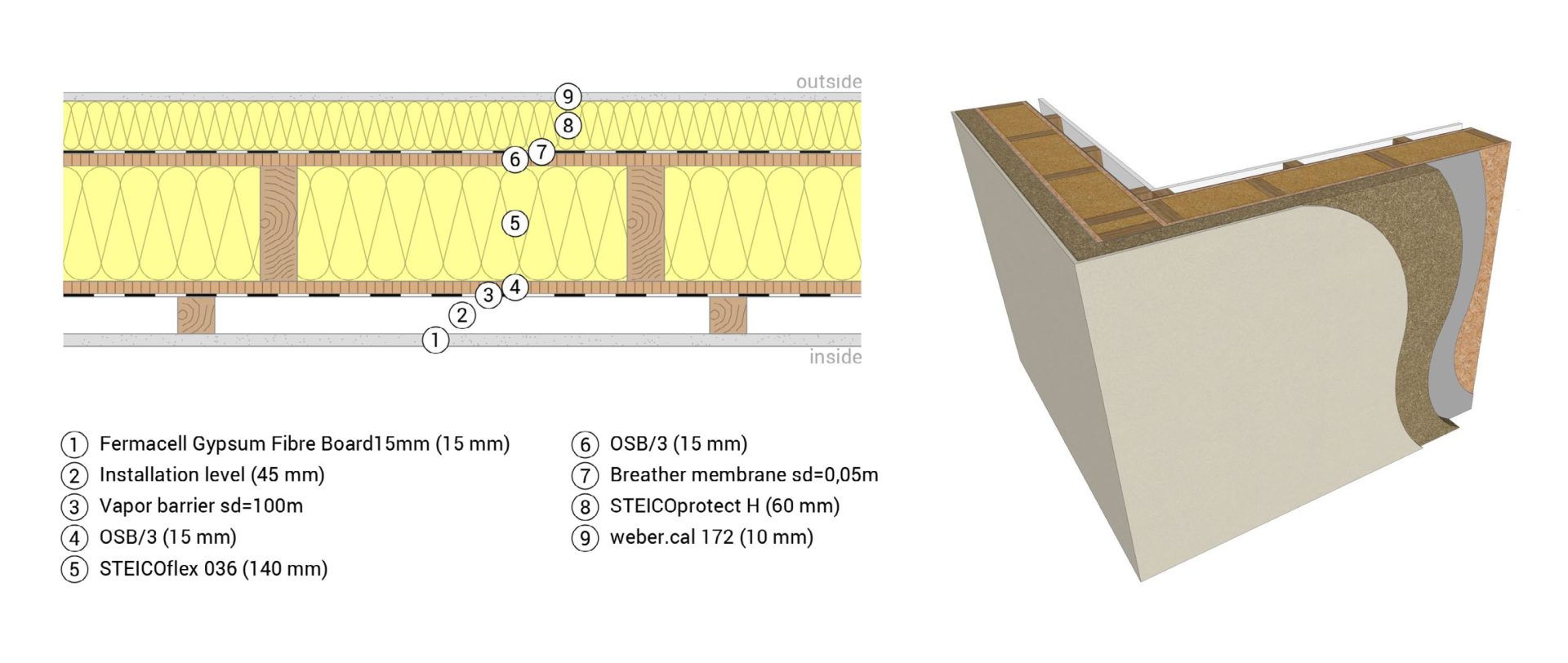 Some examples
In the case of our Rammed Earth House which was far away from our office in Barcelona, we had the challenge of executing a highly intricate design that would need intense supervision. The long distance would make site visits costly and hard (3 hours drive there, 3 hours back and then the site visit in between), so we wanted to limit them to a reasonable number that was sustainable for us (we are not a 50-person firm, so we need to plan our time carefully). On top of that, we wanted to create a house that would meet Passivhaus standards.
We decided to design the house using a hybrid system. On the one hand we recycled the earth excavated for the foundations and pool to make a rammed earth wall. This is a highly labor-intensive system, but after the process was underway, it didn't need too much further supervision until it was finished and the formwork taken off. The rest of the construction was done with a lightweight timber frame structure that met Passivhaus standards (with the insulation built into the panels, and all joints neatly taped). This allowed us to create a highly complex shape for the roof. The whole system was built in 3D, then engineered with the factory to get all the details ironed out.

The construction was then assembled on site in two weeks. With a 1mm margin of error and without us even being there. It saved a lot of time and visits. After that, of course there was still the phase of all the finishes and we couldn't have done that if we hadn't had the best local contractor, whose meticulous work helped create a master piece, and a quantity surveyor who lived locally and had been trained as a Passivhaus tradesperson. Our visits took place about once every three weeks, with zoom meetings with the contractor and surveyor every couple of days in between. The house has turned out flawless and the clients couldn't be happier.

In our project in Amsterdam, we are using a prefab concrete system for the load bearing construction. Again, this was to our advantage because even though it's quite easy for us to fly to Amsterdam and back in a day at a reasonable cost, we don't find it very sustainable so would like to minimize the number of visits. The contractor's engineer used 3D software to draw up the exact concrete panels needed to build the house, including the exact steel reinforcement but also including the electrical and mechanical installations, which were built into the structure. We supervised this process during online meetings and downloading the 3D models and studying them in detail.
The construction was then assembled in six weeks on site, after which the house was well underway to entering the finishing phase. Why is this slower than with a wooden construction? Because the floor system used still requires a layer of concrete to be added on site. Is the executed structure exactly as planned? Yes, it is. The finishing phase has now started and the project is expected to be delivered in December.